News
- Doug Cauthen Thoroughbred Management, LLC
Arrest Me Red Wins Twin Spires
Posted on 05.07.2022 | DCTM
Doug Cauthen did the mating for Lael Stables.
---
Bloodhorse: Arrest Me Red Sprints to Victory in the Twin Spires
Roy and Gretchen Jackson's Kentucky homebred has won six of his nine starts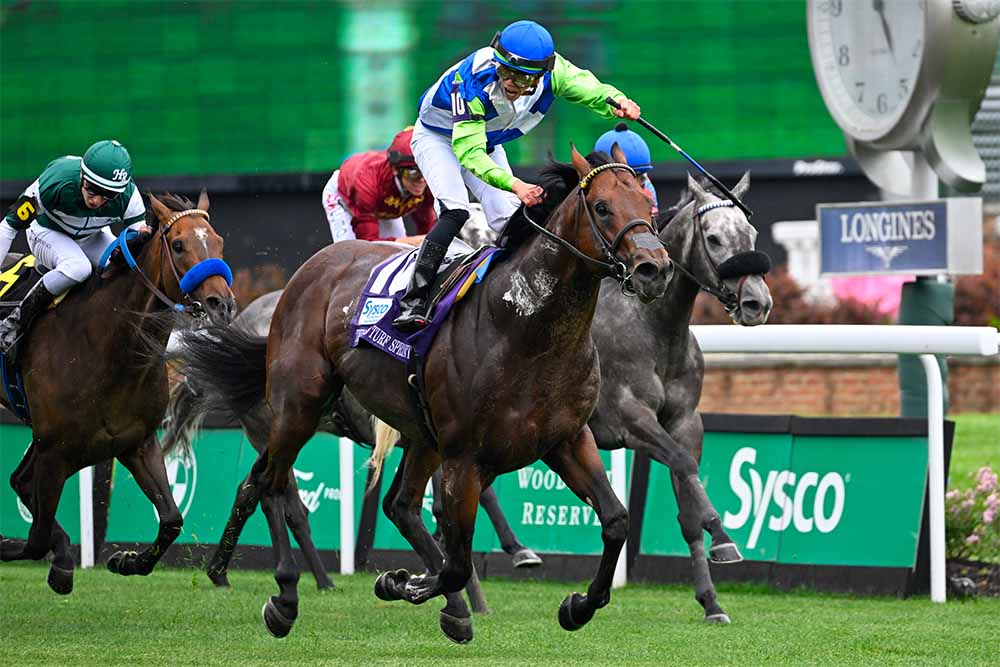 The last time out for Lael Stables' Arrest Me Red  saw his three-race win streak snapped. So there was no better time to get back on track than with the eyes of the Thoroughbred world focused on Louisville at the $500,000 Twin Spires Turf Sprint Stakes Presented by Sysco (G3T) May 6 at Churchill Downs.